The color of our bathroom has a great influence in providing comfort and relaxation, which is why many of us prefer to adorn our bathroom with a touch of brown. Brown is an extremely versatile color. It has an ability to create a sophisticated look when mixed with other neutral shades such as ivory or white.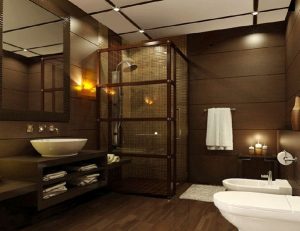 The vivid lights as well as the candles in this master bathroom, with shades of brown, give it a luxurious look.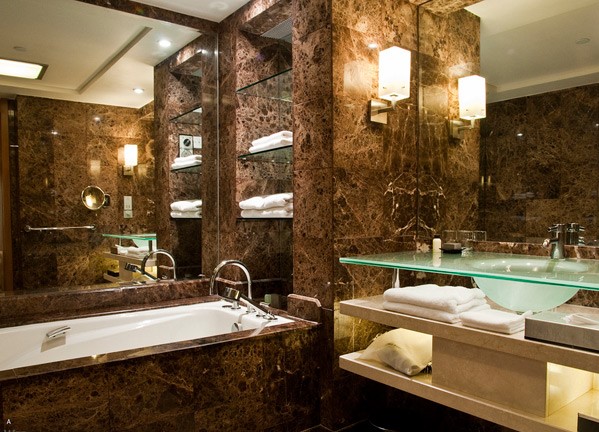 The lights used in this area as well as the mirror mounted in the wall uncover the dark brown marble finishing.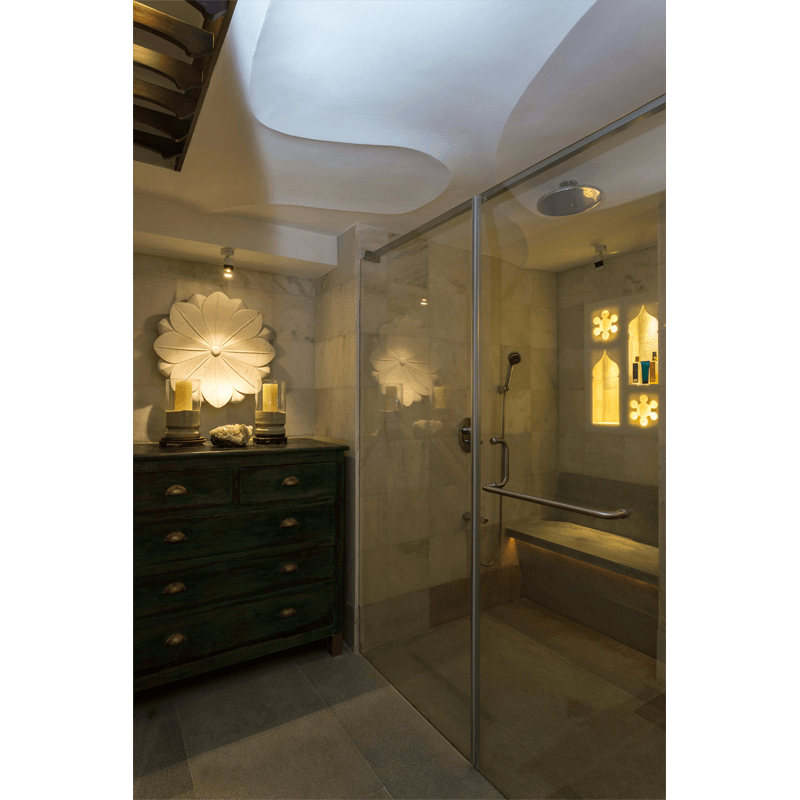 Modern cutouts and effective use of direct and indirect lightings, bring a royal touch to this beautiful design.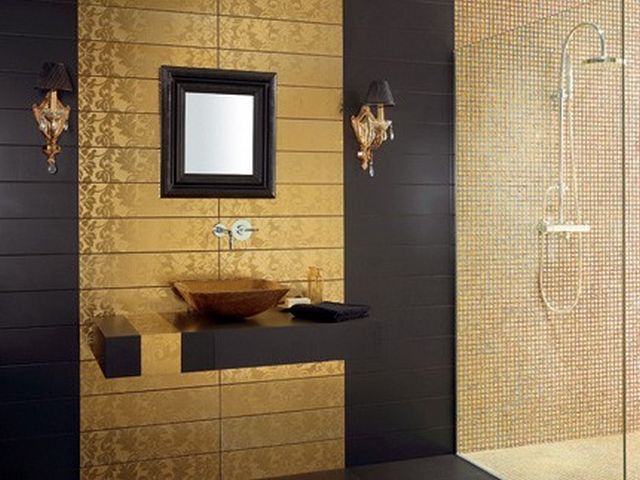 Glossy finished tiles with different shades of browns as well as the table top wash basin brings an incredible appeal to this design.